Women's Services Committee Chair's Briefing - August 2023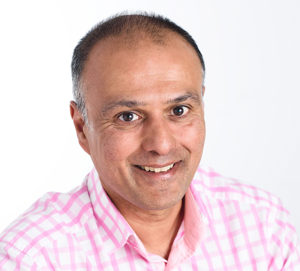 Hello all, my name is Raj Jain.
I'm the Chair of both NHS Cheshire and Merseyside Integrated Care Board (ICB), and the Women's Services Committee (WSC).
The WSC is a new group, reporting to the ICB, that that was set up following the Liverpool Clinical Services Review. The review considered opportunities for greater collaboration between Liverpool's hospitals, to further improve services and health outcomes – you'll find a link to a report on the review here.
This committee will oversee the development of a safe and sustainable future care model for women's health services in Liverpool, so that we can provide the best possible care and experience for all women, babies and families.
This is my first Chair's briefing from the WSC, and I'll be aiming to share a further update after each of our future committee meetings.
Since establishing the WSC, we've had three meetings, and there are three more planned for 2023.  It's important to stress that at this stage no proposals have been made for how services might look in the future – our focus so far has been on getting organised, so that we are able to do the work we have set ourselves. This has involved:
Establishing the Women's Services Committee – we've been agreeing our terms of reference, making sure we have the right membership on the committee and considering our scope of work. It's important that we hear the voices of the public and patients throughout this programme of work, and we're currently looking at how we do this. We'll be sharing more details – including opportunities to get involved - over the coming months. We're also setting up several other groups to support our work – further details are provided below under 'Next Steps'.


Creating a shared understanding of the issues facing Women's Services in Liverpool – we have received presentations from Liverpool Women's NHS Foundation Trust about the current challenges women's services face, and what has been done already to improve quality, safety, and experience.
This has helped committee members to understand the issues, and the way that Liverpool Women's works with other Liverpool hospitals to deliver care for women and their families. One of the WSC's jobs is to make sure the local NHS supports the improvements that are needed in women's services.
Making key appointments – We've recently appointed an Independent Clinical Lead to provide clinical advice and external scrutiny to the programme – I'll be providing further details in my next update. We've also appointed a highly experienced Programme Director, to give us the additional expertise and resource we need to make sure we deliver our work programme.
Next Steps
Over the next few weeks, we'll be setting up groups to do some more detailed work around the following areas:
Communications and engagement
Clinical evidence, standards and research
Finance, estates and workforce
I hope you've found this update useful. I look forward to telling you more about how work is progressing in my next update in early October.
Raj Jain
Chair, NHS Cheshire and Merseyside ICB, and Women's Services Committee