Cheshire and Merseyside recognised in HSJ Awards 2023 shortlist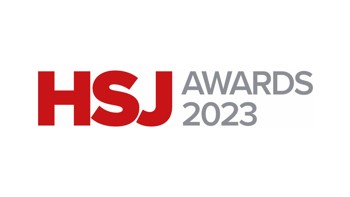 Cheshire and Merseyside Acute and Specialist Trust Collaborative (CMAST) has been shortlisted twice for the 2023 HSJ (Health Service Journal) Awards, which recognise healthcare service excellence.
The programme appears on both the Provider Collaboration of the Year and the Modernising Diagnostics Award shortlists.
CMAST covers 13 NHS trusts, 2.7m population and nine local authority areas. The overarching aim is to support delivery and service improvement for patients, reducing unwarranted variation by maximising equality and equity of access.
The Elective Recovery and Transformation Programme is integral to this and focuses on reducing waiting times, increasing capacity and enhancing how trusts work together to improve patient outcomes - making best use of scarce resources. In 2022 CMAST eliminated 104 week waits and reduced 78 week waits from over 40,000 to less than 100 by March 2023. 
The Diagnostics Programme encompasses more than 70 tests and drives improvements for the population of Cheshire and Merseyside, across 355 GP practices and 16 NHS trusts. The programme has delivered over 117% more CT scans and 115% more colonoscopies than pre-pandemic levels and ensured patient waiting times have reduced.
NHS Cheshire and Merseyside has two further HSJ awards finalists.
Shortlisted in the Integrated Care Initiative of the Year category is the Robotic Process Automation (RPA) project which supports 10 NHS trusts in the Cheshire and Merseyside region to implement RPA software or build on their existing automation capabilities. RPA technology uses digital workers or 'robots' to enable automation of high-volume, manual, repetitive, and rule-based tasks, such as processes supporting data migration, referrals, repeat bloods, and patient-initiated follow-up. This frees up time for clinical and/or non-clinical staff, and enables them to focus on more complex, patient-centred activities.
Finally, Professor Rowan Pritchard-Jones, Executive Medical Director for NHS Cheshire and Merseyside, appears on the shortlist for Clinical Leader of the Year.
NHS providers and collaboratives from across Cheshire and Merseyside appear in the awards shortlist a further 10 times. Congratulations and good luck to all.
The winners will be announced during the awards ceremony on 16 November.
The full list of nominees for the 2023 HSJ awards can be found at https://awards.hsj.co.uk/.